How Does A Disc Slip Anyway?
How Does A Disc Slip Anyway?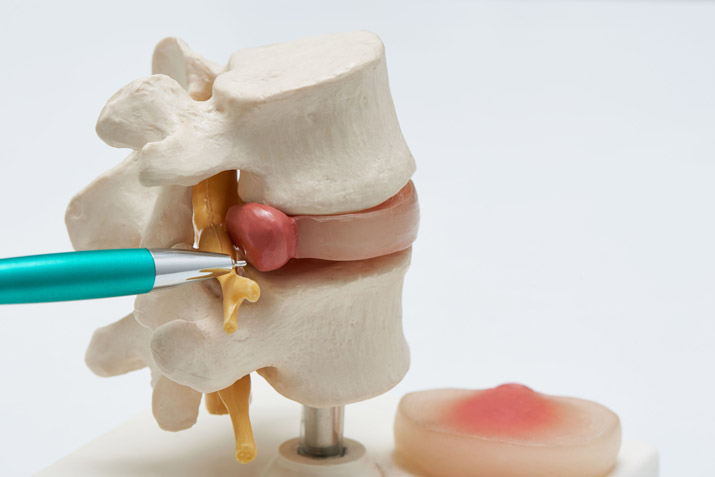 I couldn't count the number the times over the years a patient has told me they were diagnosed with a "slipped disc". Usually, they've already seen their primary care doctor and then gone to see a physical therapist and then had an MRI if their symptoms persisted. Often, they've also seen a physiatrist or other pain management doctor who has given them cortisone injections. Meanwhile, the pain is still there and the patient is stuck with a "slipped disc" that may require surgery. Now they come to me as the last resort.
The first thing we talk about is what a "slipped disc" is. You see, a disc can't "slip". Our language and word choices shape our responses and actions, so I like to clear up the terminology. The word "slip" often leaves patients thinking they could perform almost any movement and be at risk of a severe disc injury. They have a vision of some kind of material between the bones of the spine "slipping" out of place. The reality is that the intervertebral disc is stronger than the vertebral body itself. The outer layer of the disc, the annulus, is a very tough, fibrous structure that houses the inner nucleus. While the disc never "slips" out of place suddenly, over time, the nucleus can leak out of a tear in the annulus causing pressure on the spinal cord or nerves roots. Most cases of bulging discs are due to compression over time due to abnormal posture and spinal curves. Herniated discs are somewhat worse in that the inner nucleus has leaked out (think jelly in the doughnut) and is often on a nerve.
Understanding that we can keep our spines strong, stable and healthy over the course of our lives is a real possibility if we know how. If you've been told you have had or currently have a "slipped disc" you may be able to successfully unload the pressure on the spine that causes it. We educate our patients on how this can be done and how to prevent them from happening again. To learn more about this process see our website (allyspinecenter.com) and check out the technology we utilize to repair disc injuries without drugs, injections or surgery.
OFFICE HOURS
---
Monday
8:30am - 7:00pm

---
Tuesday
Closed
---
Wednesday
8:30am - 7:00pm
---
Thursday
8:30am - 7:00pm
---
Friday
Closed
Ally Spine Center
Proud Member of