BACK PROBLEMS?
PAIN IN YOUR BODY?
Many back pain sufferers in Scottsdale are thrilled with our new, cutting-edge, non-surgical back pain treatment!
Are You in Pain?

Back problems are degenerative, getting worse and more frequent over time.

COMMON CAUSES

Accidents, muscle strain, awkward sleeping, degenerative conditions and more.

SOLUTION

What if science could effectively treat your back pain without drugs or surgery?
DO YOU SUFFER FROM ANY OF THESE SYMPTOMS?
Radiating Pain Into The Legs?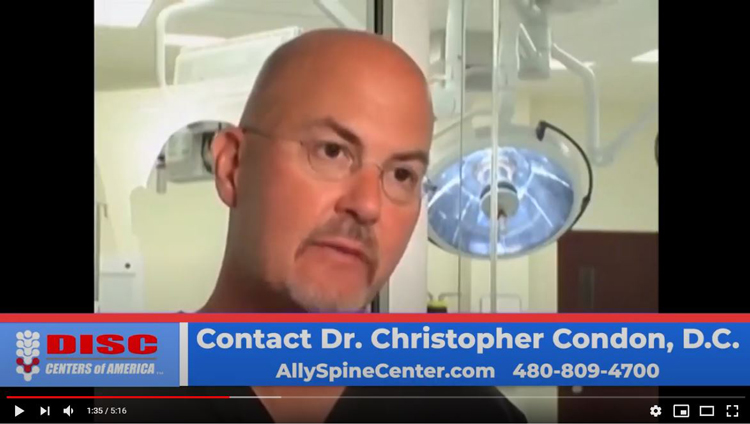 Weakness when lifting or bending?

Trouble walking, sitting or standing?

Recurring pain, throbbing or stiffness?

Difficulty sleeping or working?
Radiating Pain Into The Legs?
new patient special
$129 Chiropractic Evaluation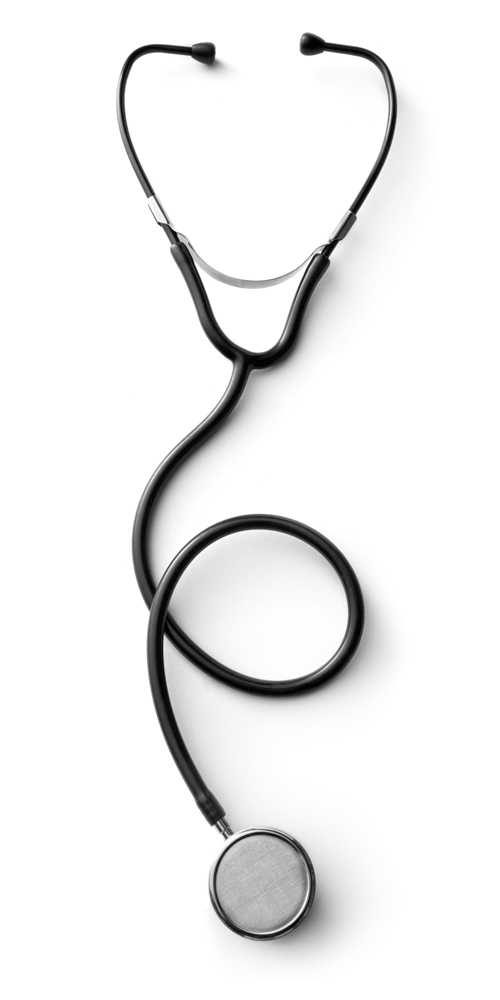 WE OFFER A NEW SOLUTION TO BACK PAIN
We have developed a unique clinical treatment that combines a drug-free, non-surgical approach with the most advanced BACK PAIN RELIEF TECHNOLOGY available. Many patients are seeing great results, even those who have "tried everything" before.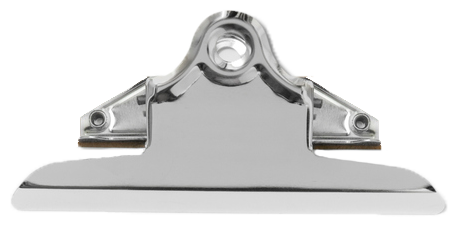 THERE MAY BE HOPE FOR YOU
Our treatment works for a wide variety of conditions. If you are suffering with back pain, there may be hope!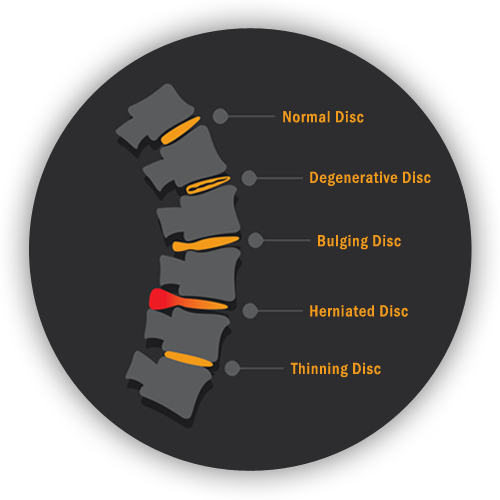 DO YOU HAVE CHRONIC PAIN?

Do you have chronic back pain that you have been told you have to live with?

HAVE YOU TRIED EVERYTHING?

Have you tried chiropractic, massage, injections, therapy, needle injections, and even surgery and have not had ANY results?

DO YOU THINK SURGERY IS YOUR ONLY OPTION?

Have you tried everything else and now have been told that spinal surgery is your only option?
take action now
$129 Chiropractic Evaluation
IT'S TIME TO GET THE RESULTS YOU DESERVE!
SPINAL DECOMPRESSION IN Scottsdale
If you are suffering from the above symptoms gentle spinal decompression may be the answer for you.  This non-surgical procedure can provide lower back and neck pain relief as well as relief for; sciatica pain, bulging discs, herniated discs, and degenerative discs.
The gentle distraction forces of Spinal Decompression create a decompression of the spine with unloading due to distraction and proper positioning.  This can help to improve blood flow and nutrient exchange to the injured area.
Treatments are typically 3 times per week for 6-8 weeks and last 20-30 minutes each. Most patients feel pain relief with as few as 6-10 treatments and are released from treatment after 8 weeks.
A complete program targeting the function of the stabilization ligaments, tendons, and muscles is a vital part of Spinal Decompression. Exercise and adjunctive therapies such as heat, muscle stimulation, ultrasound, and cold therapy can assist in the rehabilitation of these structures. Our goal is to not only help heal the disc, but to also enhance muscular control and support of the back and neck.
Regular home exercise and periodic visits to our office will help in maintaining your spinal health and reduce the probability of re-occurrence. Clinical results of this procedure have been effective in over 85% of the patients treated, and most patients find long-term relief or effective management of their pain when they complete the entire program of treatments.
Call today for more information about how our team at Ally Spine Center can help you find the relief you've been looking for.
Inversion tables are one type of "inversion therapy," which involves adopting an upside-down posture to reverse the effects of gravity on the spine. The head is tilted downward on a table, allegedly to relieve pressure on the discs and nerve roots in the spine and increase the space between vertebrae. Proponents claim that inversion table therapy not only relieves back pain but also improves posture, preserves height, increases flexibility, stimulates blood flow to the brain and scalp, corrects the position of abdominal organs, and relieves varicose veins. None of these assertions has any scientific basis.
Experts regard inversion tables as a form of spinal traction. Instead of increasing disk space, traction is more likely to stretch the muscles and ligaments around the spine and temporarily relieve muscle spasm. That may be why some people get short-term relief from back pain after lying on an inversion table. But spinal traction doesn't provide long-term relief. A 2006 Cochrane Review (a summary of evidence from randomized trials) concluded that there was no evidence to recommend traction for the treatment of low back pain.
Using an inversion table is not without risk: it raises blood pressure, lowers heart rate, and increases pressure in the eye. In some users, it has caused bleeding into the retina. It's also been associated with headache and blurred vision. Don't use an inversion table if you're pregnant or if you have high blood pressure, heart disease, or glaucoma or any other eye disease.
Some physical therapists may incorporate short-term inversion table therapy, under supervision, in a comprehensive program for back pain. That's the only setting in which I would consider use of an inversion table.
- Celeste Robb-Nicholson, M.D.
Editor in Chief, Harvard Women's Health Watch
WHAT DOES MAYO CLINIC SAY?
Does inversion therapy relieve back pain? Is it safe?
Answer from Edward R. Laskowski, M.D.
Inversion therapy doesn't provide lasting relief from back pain, and it's not safe for everyone. Inversion therapy involves hanging upside down, and the head-down position could be risky for anyone with high blood pressure, heart disease or glaucoma.
In theory, inversion therapy takes gravitational pressure off the nerve roots and disks in your spine and increases the space between vertebrae. Inversion therapy is one example of the many ways in which stretching the spine (spinal traction) has been used in an attempt to relieve back pain.
Well-designed studies evaluating spinal traction have found the technique ineffective for long-term relief. However, some people find traction temporarily helpful as part of a more comprehensive treatment program for lower back pain caused by spinal disk compression.
Your heartbeat slows and your blood pressure increases when you remain inverted for more than a couple of minutes - and the pressure within your eyeballs jumps dramatically. For these reasons, you should not try inversion therapy if you have high blood pressure, heart disease or glaucoma.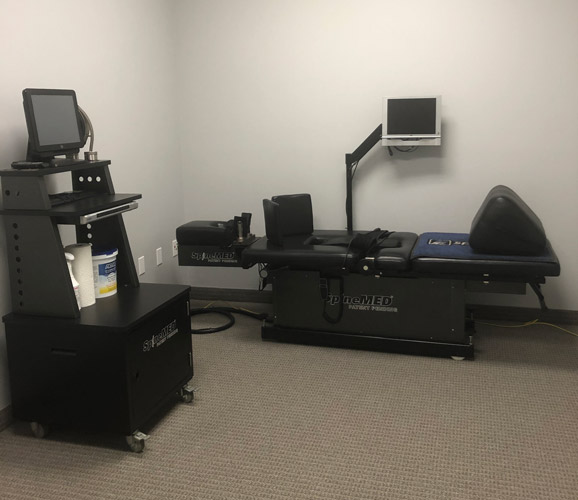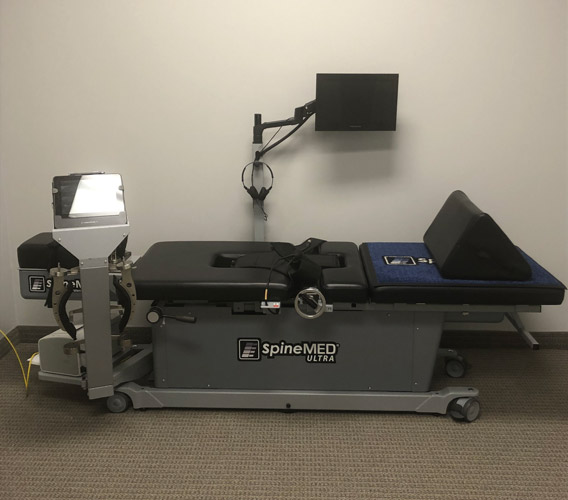 AFTER TREATMENT, MANY PATIENTS EXPERIENCE: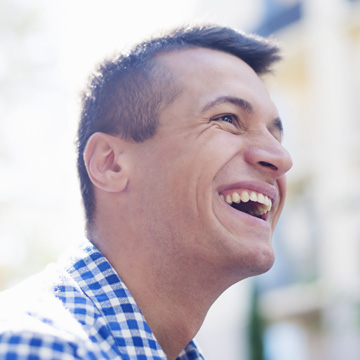 Improve your overall health and regain your vitality for life.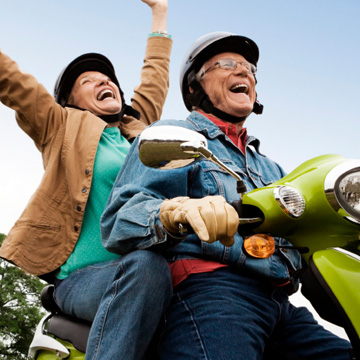 Improve the position of the spine and discs for pain relief.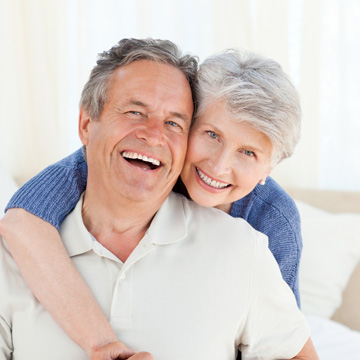 Medication and surgery don't have to be the answer.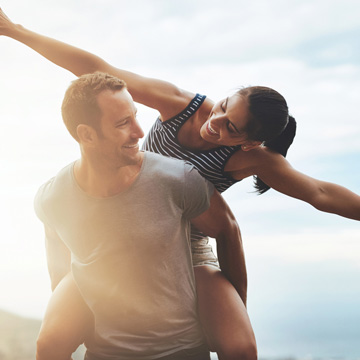 Stop wasting time with plans that don't work and get your life back!
WHAT OUR PATIENTS HAVE TO SAY